If you purchase a 1-month Cram plan, your subscription begins from the moment of your purchase--in other words, immediately. You do not need to do anything to activate it. Head on over to your Dashboard and commence studying!
If you purchase a subscription option of 3 months or longer, you can choose to delay your subscription at checkout for up to 6 months after the date of purchase. Click on Need to delay the start of your question bank?, check the box next to the question bank you would like to activate at a later date and click Delay Question Bank. Make sure that DELAYED appears under your question bank before you finish checking out.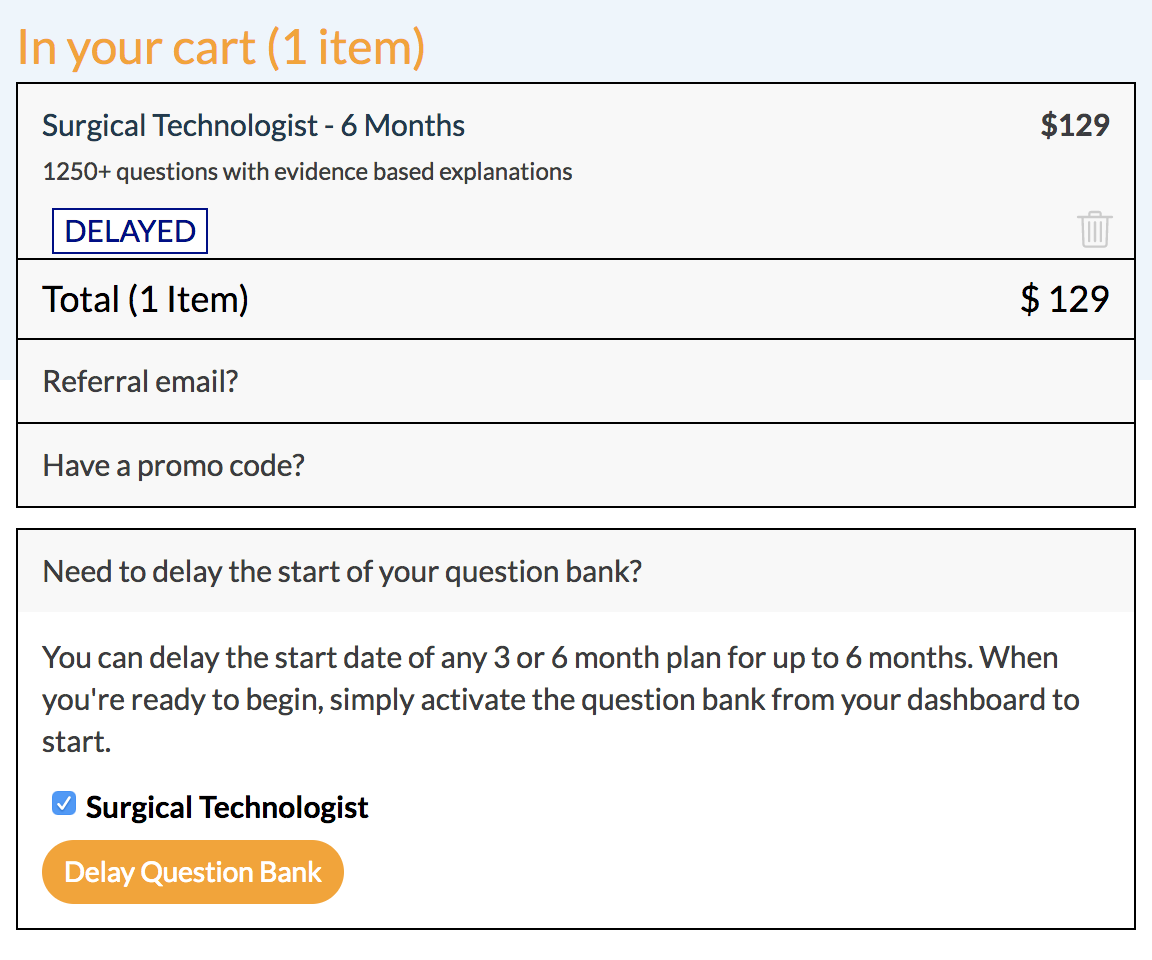 When you are ready to activate your subscription, log into your dashboard, and click the green Activate button next to your question bank.
Confirm that you wish to Activate your question bank in the pop-up window.
After activating your question bank, you'll be brought back to your dashboard. You're all set to begin!
Please keep in mind that if you do not activate your question bank within 6 months of the date of purchase, it will be automatically activated in 6 months' time.