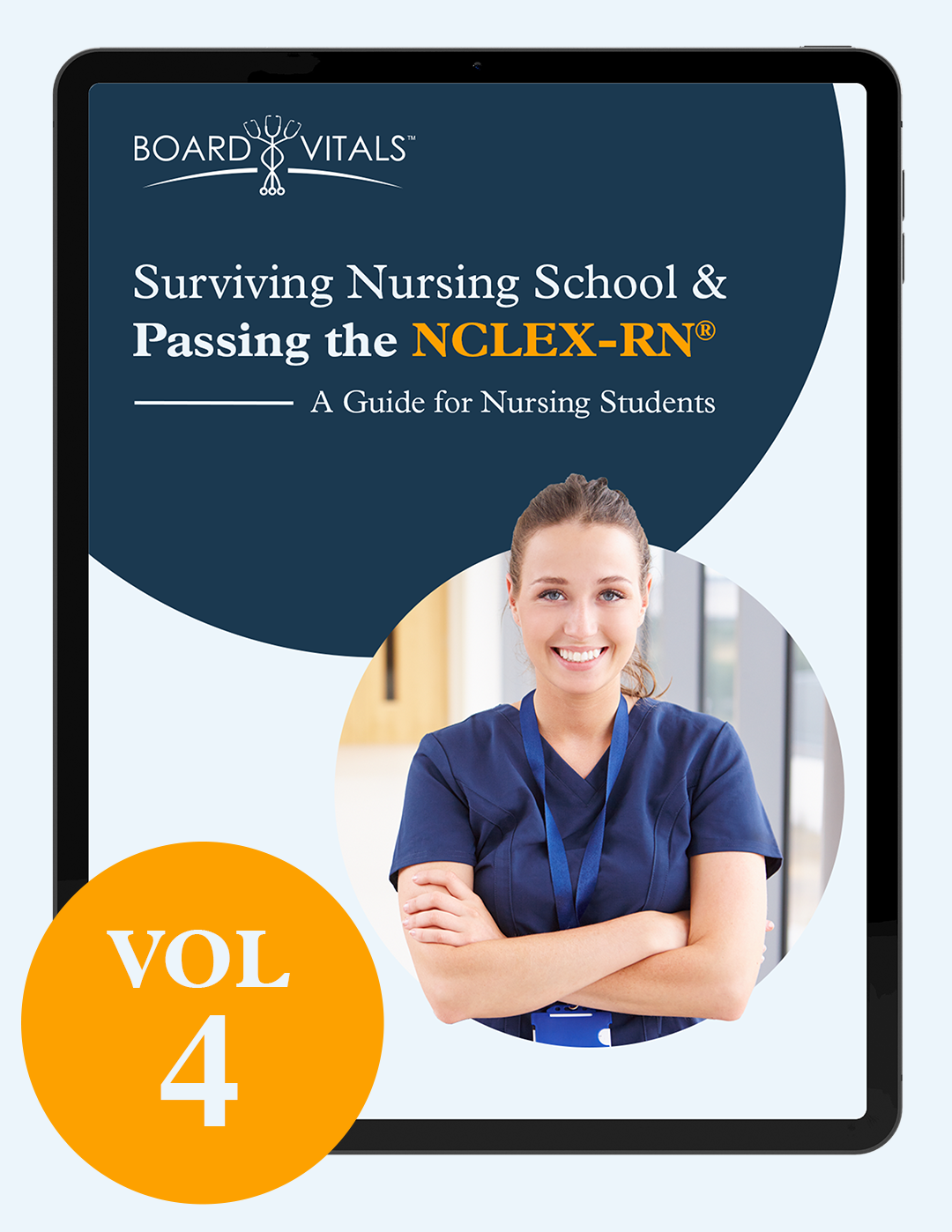 Whether you're wrapping up Nursing School or just starting out, there's one big hurdle between you and your new profession: the NCLEX-RN® exam.
Packed with wisdom from RNs who have been through it all, this free eBook from BoardVitals provides step-by-step instructions on how to prepare for the NCLEX® exam, plus it goes in depth into thriving --and surviving-- your time in school.
Here's just a taste of what you'll find in this FREE NCLEX® guide:
What to Expect on the Exam and How to Prepare

Question Formats and Sample Practice Questions

Creating a Study Plan

Dealing with Stress, Life and Test Anxiety

Surviving Clinical Experiences

And much more!
Download it now for FREE!