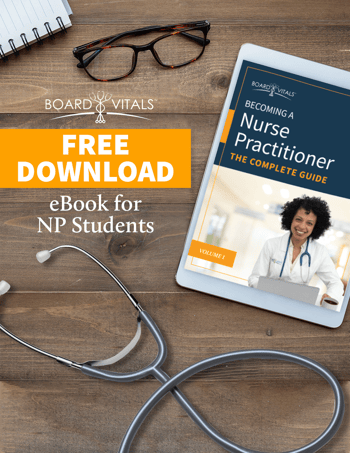 Interested in becoming a Nurse Practitioner?
Can't say we blame you since the majority of NP's are satisfied with their career choice and the profession is expected to almost double by 2029.
Packed with tips from NPs who have been through it all, this free eBook from BoardVitals is designed to guide current and prospective NP students through the steps to becoming a Nurse Practitioner.
Here's just a taste of what you'll find in this FREE guide:
Choosing The Right Specialty
NP School Requirements
Entry Route & Degree Program Choices
Paying for NP School

Certification & Licensure Advice

Continuing Education 101

And much more!
Download this FREE eBook for insight into everything you need to know before, during, and after NP school.