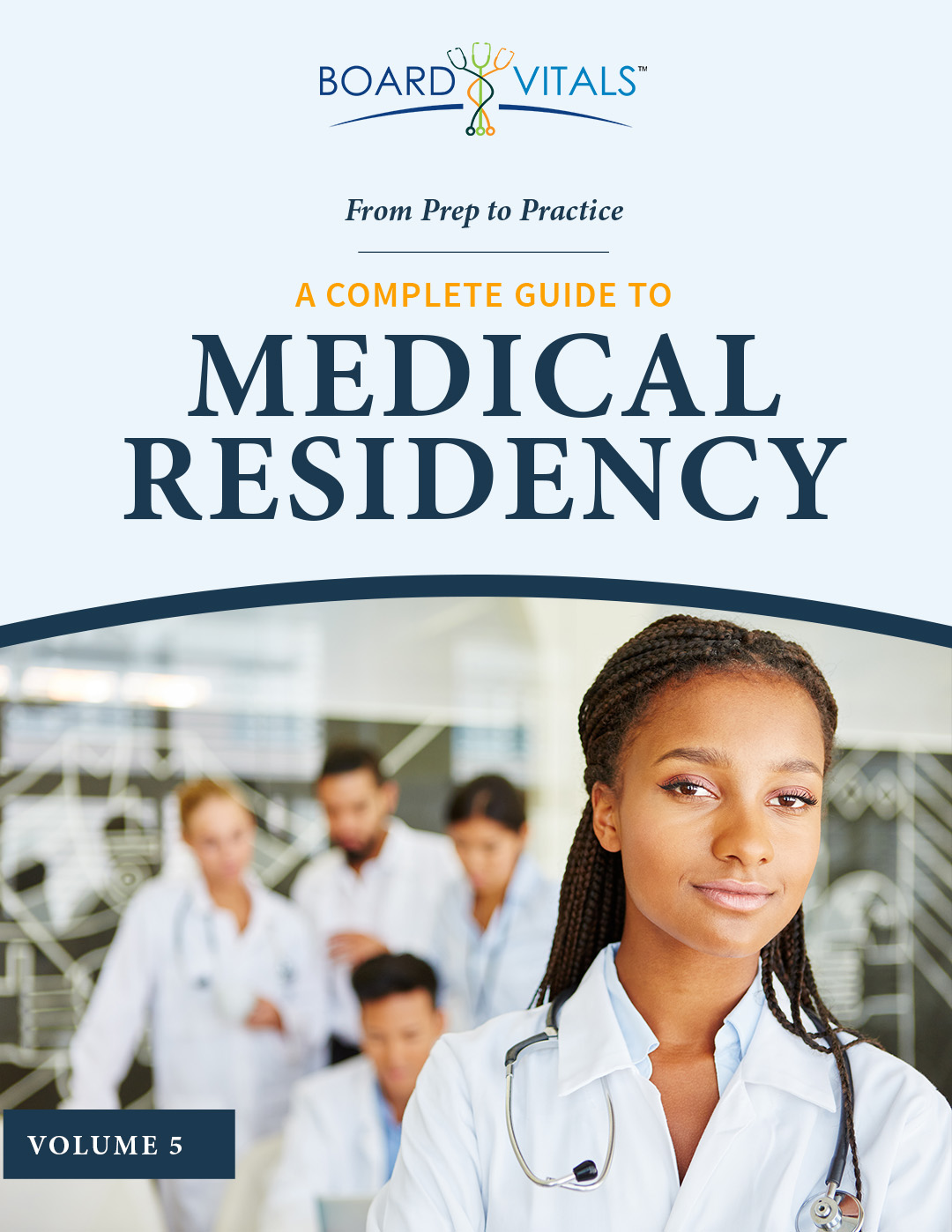 Download Your MEDICAL RESIDENCY GUide now
Whether you've just started medical school, have been matched, or are well on your way to becoming a licensed clinician, this eBook outlines exactly what you need to do to land and survive the residency you want.
Packed with step-by-step instructions and wisdom from doctors who have been through it all, Here's just a taste of what you'll find in this FREE Medical Residency Guide:
Researching Residency Programs

Navigating the Interview Process

The Rank Order List

Budgeting for Your Boards

Managing Resident Burnout

Tackling Med School Debt

And much more!
Download it now for FREE!