Will the gift card be listed on my receipt?
BoardVitals provides an itemized receipt for all purchases.
BoardVitals is an accredited provider of continuing medical education through the ACCME. In 2021, the ACCME has mandated that all accredited providers include any incentives that are offered with our programs on our receipts. In order to remain compliant, we list our gift card as a line item on the receipt.
Here is an example of the receipt you will receive: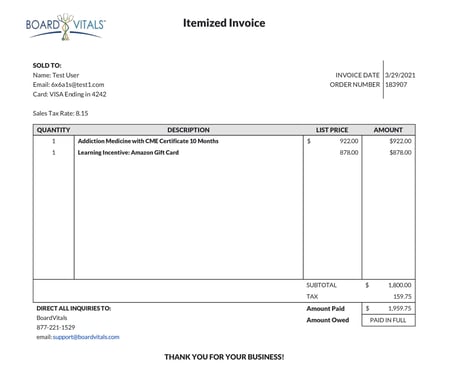 If you have any questions about your receipt, please email us at support@boardvitals.com.